Winter Squash Mac and Cheese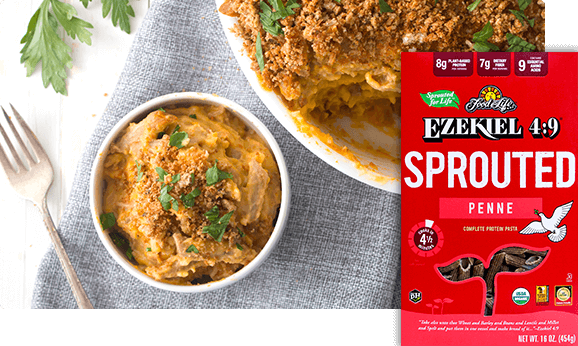 Directions
Preheat oven to 350°. Lightly oil a 9" baking dish.
In a medium saucepan, bring stock, milk, squash, leek, and bay leaf to a boil. Reduce heat to simmer, covered, until squash is completely tender, about 15 minutes. Discard bay leaf.
While squash cooks, bring a large pot of salted water to a boil. Add penne and cook 4-5 minutes. Drain well.
Using a hand blender or upright blender, puree squash mixture. Add cheddar, smoked paprika, and salt and blend until completely smooth. In a large bowl, toss cooked pasta with sauce and transfer to prepared baking dish.
In a small skillet, melt butter over medium heat. Add breadcrumbs and cook, stirring occasionally, until lightly toasted. Top pasta with crumbs and bake until browned on top, 15-20 minutes.