FOOD FOR LIFE IS COMMITTED TO PROVIDING THE HEALTHIEST BREADS ON THE PLANET - DESIGNATED BY OUR NEW PRO PH INITIATIVE AND LOGO.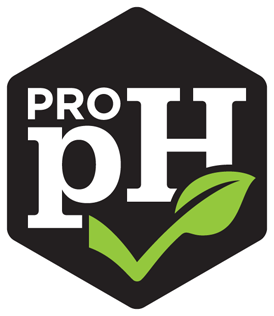 Every loaf of Food For Life Ezekiel 4:9 and Genesis 1:29 sprouted grain breads are truly made with your health in mind.
Beyond the commitment to superior nutrition, there's also a new level of commitment — Pro pH in every loaf! Pro pH is a commitment to PROmote and PROtect a more balanced pH in all of our products. To achieve this, Food for Life starts with its exclusive sprouting process, which works to alkalize all of the grains.
Why is a balanced pH so important? Because Food For Life believes that a "Balanced pH" is absolutely essential for optimum health.
That's why Food For Life sprouts all of the grains in their products, and refuses to use acidic ingredients. 
Food for Life NEVER adds these common preservatives:
Cultured Wheat Starch – a preservative
Vinegar – a preservative
Calcium Propionate – a preservative
Potassium Sorbate – a preservative
In case you were not aware, sprouting the grains actually assists the products in becoming more alkaline. Through the release of enzymes, water and oxygen support the growth of the new plant! And, while this increase in alkalinity is great for health reasons, helping promote overall health, a higher pH does tend to shorten shelf life. This is the primary reason that Food For Life breads are sold frozen.
Yet, to be a truly natural and healthful product, made with your health in mind, Food For Life strongly believes in PROmoting and PROtecting a more balanced pH. In our opinion, adding acidic agents defeats the purpose of sprouting, in the first place.
Food For Life Ezekiel 4:9 Sprouted Grain Breads are the pinnacle of nutrition. By adding pure filtered water, to certified organic NON GMO grains, legumes and seeds, in our unique sprouting process, Food For Life is able to maximize nutrition and digestibility while promoting a more balanced pH.
When you see Food for Life's new Pro pH logo, you can be sure that the products are naturally sprouted and carefully formulated to PROmote and PROtect a more balanced PRO pH.
Your body and taste buds will know the difference!