At Food for Life Baking Company, we pride ourselves in maintaining the highest of manufacturing standards and hold the following certifications to demonstrate our commitment to quality and customer experience.

SQF: The Safe Quality Food (SQF) Program is a rigorous and credible food safety and quality program that is recognized by retailers, brand owners, and food service providers world-wide. Recognized by the Global Food Safety Initiative (GFSI), the SQF family of food safety and quality codes are designed to meet industry, customer, and regulatory requirements for all sectors of the food supply chain – from the farm all the way to the retail stores.
---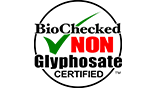 Non-Glyphosate: BioChecked™ is the largest independently owned third party certification company in the U.S and one of the first to provide third party certification for Glyphosate Free or Non Glyphosate Certified™
---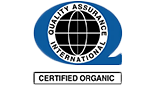 QAI: As a pioneer in the organic industry for more than 25 years, Quality Assurance International (QAI) is a U.S.-based international organic certification company, authorized by the USDA as an accredited, global, certifying agent of organic operations.
---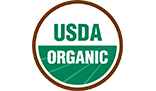 USDA Organic: The National Organic Program's (NOP) mission is to ensure the integrity of USDA organic products in the United States and throughout the world. The NOP is responsible for developing national standards for organically-produced agricultural products. These standards assure consumers that products with the USDA organic seal meet consistent, uniform standards. NOP regulations do not address food safety or nutrition.
---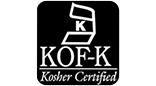 KOF-K: KOF-K Kosher Certification is one of the world's most widely known kosher certification and supervision agencies, serving food producers, manufacturers, and processors around the world.