Raisin Crisps with Mascarpone and Candied Beets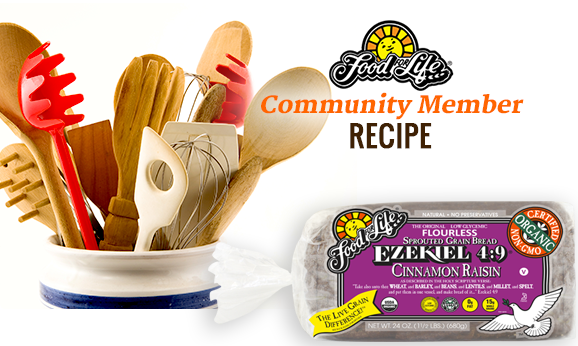 Ingredients
20 bites
3 small beets
1/2 cup honey
1 teaspoon lemon juice
1/2 cup mascarpone
1/2 cup walnuts, toasted and chopped
Flaky sea salt, optional
Directions
Preheat oven to 400°F. Remove crusts from bread and cut each slice into 4 squares. Place bread on a baking sheet and bake 5-8 minutes or until toasted. Set aside.
Very thinly slice beets on a mandoline or with a sharp knife. Place in a saucepan and add honey and 1 1/2 cups water. Bring to a boil, stirring to dissolve honey. Reduce heat to a simmer, and cook beets until translucent, about 30 minutes. Strain, reserving beet liquid, and lay beets out in a single layer on a parchment-lined baking sheet. Cool completely.
Return liquid back to the pan and reduce by 2/3. Stir in lemon juice and a pinch of salt.
Spoon a dollop of mascarpone onto each toast, and top with a beet slice and walnuts. Drizzle with reserved beet cooking liquid. If desired, sprinkle flaky sea salt on top.