Healthy One Pot Pasta Primavera
By Lynne Mason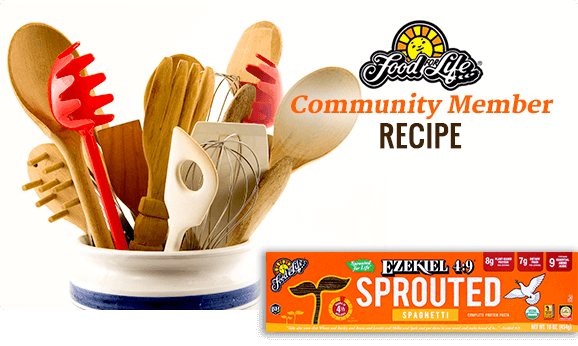 Ingredients
1 10 oz bag of frozen organic spinach
1 10 oz bag of frozen sliced organic red peppers
1 10 oz bag of frozen organic mushrooms
1 15 oz can of organic garbanzo beans, rinsed
2 tbs organic capers
1/2 organic sweet onion, diced
3 organic garlic cloves, sliced
1 32 oz container of organic vegetable stock
3 tbs Extra Virgin Olive Oil
Salt and Pepper to taste
Directions
In a Dutch oven, add the olive oil and sauté onions on medium heat until translucent, add garlic and cook until fragrant.
Lay the entire box of pasta on top of onions and garlic and top with the remaining ingredients adding the vegetable stock last.
Place the lid on the pot and bring to a low boil.
Cook for the time indicated on the box of pasta.
Stir 3-4 times during the cooking process as the pasta likes to stick to the bottom of the pan.