Smoked Salmon Canapes With Avocado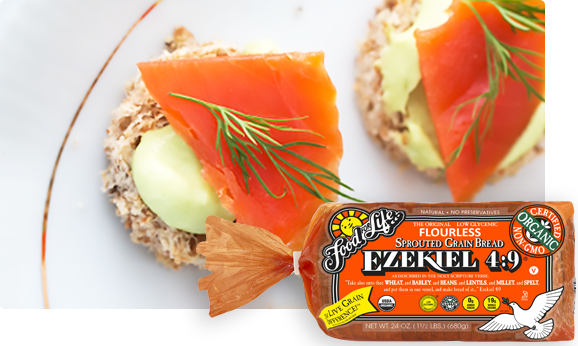 Ingredients
24 bites
1 medium ripe avocado, pitted and diced
½ cup plain Greek yogurt
1 tablespoon lemon juice
1 garlic clove, roughly chopped
½ teaspoon fine sea salt
4 ounces nova lox, very thinly sliced
Fresh dill
Directions
Preheat oven to 400°. Using a small round cutter, cut 4 circles from each slice of bread. Place on a baking sheet and bake 8 minutes or until toasted. Set aside.
In a food processor, pulse together avocado, yogurt, lemon juice, garlic, and salt until completely smooth, scraping down sides of the bowl as needed.
Spoon small dollops of avocado mixture onto each toast, then top with a small piece of lox and a sprig of dill.