Crunchy English Muffin French Toast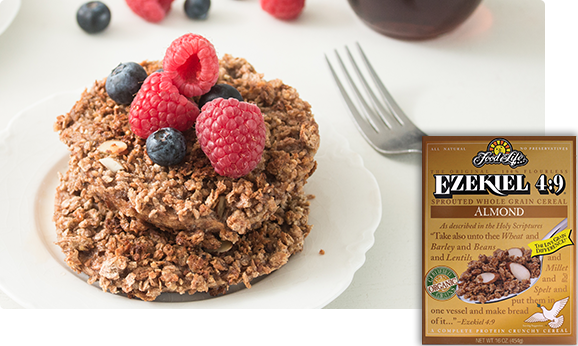 Ingredients
4 servings
1 cup beverage-style coconut milk
2 tablespoons maple syrup, plus more for serving
1 tablespoon ground chia seeds
1 teaspoon cinnamon
1 teaspoon vanilla
2 tablespoons coconut oil, divided
Fresh berries, for serving
Directions
In a medium bowl, whisk together coconut milk, maple syrup, chia seeds, cinnamon, and vanilla. Let sit 10 minutes. Spread cereal out on a plate.
Melt 1 tablespoon coconut oil in a large nonstick skillet over medium-low heat. Dip English muffins in coconut milk mixture, then in cereal and place in skillet. Cook, flipping once, until both sides are golden brown and crisp. Transfer to a plate and repeat with remaining 1 tablespoon coconut oil and English muffins.
Serve with maple syrup and fresh berries.