Curried Tempeh Tacos
By Carrie Forrest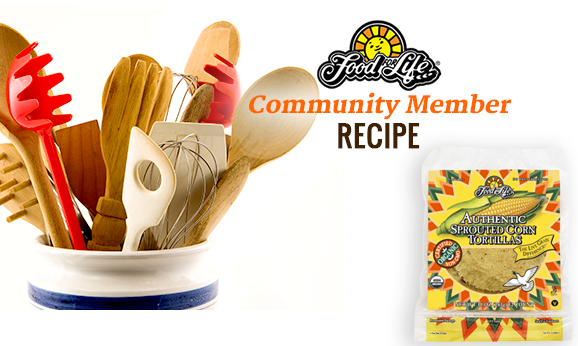 Ingredients
1 medium onion
2 red bell peppers
4 celery stalks
1/2 pound mushrooms
4 cloves garlic
3 tablespoons water
1 tablespoon curry powder
1 tablespoon ground cumin
1 teaspoon chili powder
1 teaspoon garam masala
1 teaspoon dried oregano
1 teaspoon paprika
8 ounces tempeh
1 ripe avocado, optional
Directions
Chop onion, peppers, celery, and mushrooms. Mince garlic.
Bring water to a boil in a large pot. Add onions and cook over medium heat for a few minutes. Add peppers and celery, and cook a few more minutes.
Stir in mushrooms, curry powder, cumin, chili powder, garam masala, oregano, and paprika. Cook until softened.
Add garlic and cook, covered, for a few minutes.
Crumble tempeh and add to vegetables. Cook until heated through, 1 to 2 minutes.
Halve, seed, peel, and slice avocado, if using.
Warm tortillas for 15 seconds in the microwave. Serve tempeh mixture over tortillas with avocado slices, if desired.
Notes: This recipe is easy to pull together on a weeknight, but delicious enough to serve at a casual dinner party. Tempeh is a fermented soy product that is health-promoting and chock full of healthy protein. The mild curry flavor paired with the vegetables, avocado and corn tortillas is a fun twist on a traditional soft taco.