Flax Bread and Omega 3 Benefits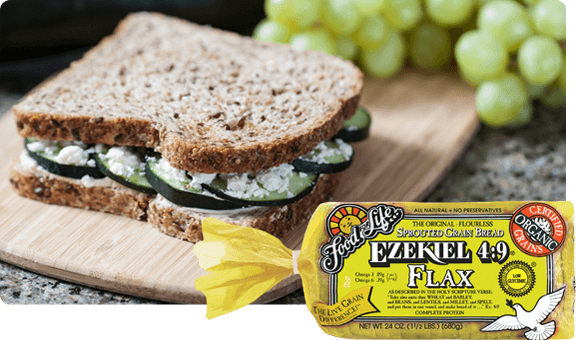 Fish oil has been a go to source of Omega-3 oil for some time, along with Krill oil, but Flax bread is also a trusted source of Omega-3 oil in a non-fish form. For vegans, relying on fish oil or krill oil for their Omega-3 intake isn't an option. Flax bread is the answer for not only vegans, but anyone who doesn't want to take fish oil capsules. Some of the issues with fish oil include the larger capsules, the fish burps and aftertaste, potential for acne and more oil at the skin surface, and the potential of trace amounts of Mercury and other unwanted metals. Krill oil provides more Omega-3 oils than fish oil, but not everyone can take krill oil as it sometimes can upset the digestive tract.
For these reasons, flax bread is a great alternative to fish or krill oil. Omega-3 oil and Omega-6 fatty acids are typically not available in a normal diet. They are considered essential fatty acids, meaning that they cannot be synthesized by the human body but are vital for normal metabolism. Flax seeds come in two basic varieties: brown; and yellow or golden. Most types have similar nutritional characteristics. Because flax seed is high in Omega-3 and-6, it is a great addition to any diet for health benefits similar to taking fish oil. There is research showing more health benefits of flax seed and flax bread including reduced risk of heart disease, cancer, stroke, and diabetes.
Flax Bread and the Omega 3 Benefits
Food for Life's new flax bread is becoming one of the most popular products available since the release in 2012. Some of the most popular Food for Life breads available includes:
Other products available from Food for Life include cereals, pasta, tortillas, pocket breads and waffles.
Only the freshest sprouted certified organic whole grains and seeds are used in Food for Life products, which helps your body digest more of the nutrients found in the grains. No flour is used in Food For Life's sprouted grain breads or any other one of its products. In addition, no preservatives or shortenings, no refined sugars or genetically modified organisms are used in any Food for Life products.
Find a Store near you that has Food for Life Flax Bread and other great Food for Life products.