Is Your Organic Bread Really Organic?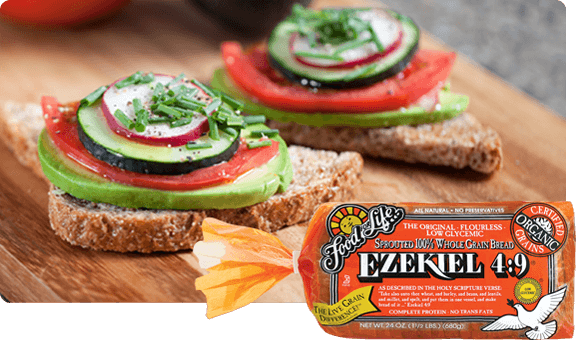 It's just as important to eat organic bread as it is any other organic food in your diet. The problem is that it isn't always easy to find. To be certified organic, the organic ingredients have to make up at least 95 percent of the entire product. Some breads on the market use organic ingredients, but that doesn't mean they are certified organic, and really shouldn't be called organic.
 
To be considered organic, breads must have ingredients that are grown without the use of pesticides, synthetic fertilizers, sewage sludge, genetically modified organisms (GMO's), or ionizing radiation. Once all of those factors have been met, the products are certified by a USDA approved certifier as organic products that comply with all National Organic Program (NOP) standards for ingredients, processing, storage and labeling.
Organic Bread, Vegans, and Nutrition
Another issue that is important, especially to vegans, is to have organic bread that is free from all animal products. This of course includes any dairy and eggs. Just because bread is labeled organic doesn't mean it is free of animal products. There are organic breads that are free of all animal products and truly Vegan, such as Food for Life Ezekiel 4:9 and 7 Sprouted Grain Breads. These breads are not only certified organic, they are Vegan.
When compared to traditional breads, sprouted grain breads from Food for Life offer more nutritional value. Whole grains are soaked in water until they begin to sprout. Once they sprout, they are ground up and used, as a living food. Enzymes are released during the sprouting process, which help break down proteins and carbohydrates. This breakdown makes the grains easier to digest, and preserves much of the nutrition from the live sprouted grain that is normally lost in traditional bread making. Vital nutrients are unlocked in sprouted grain organic breads that help the body digest the food easier, allow for increases in mineral absorption, increase antioxidants, and increases in absorption of vitamin C and B.
Benefits of Food for Life Organic Bread
Food for Life only uses organic live grains in all bread products. There are never any genetically modified organisms, nothing artificial, no preservatives, no shortenings in any Food for Life products. A slow back process ensures the natural bran and fiber from the grains are preserved in the bread. Some great Food for Life organic bread products include the following:
In addition to great tasting organic bread from Food for Life, there are also great organic cereals, English muffins, pastas, waffles, and more.
Try Food for Life organic bread products today by Locating a Store near you.