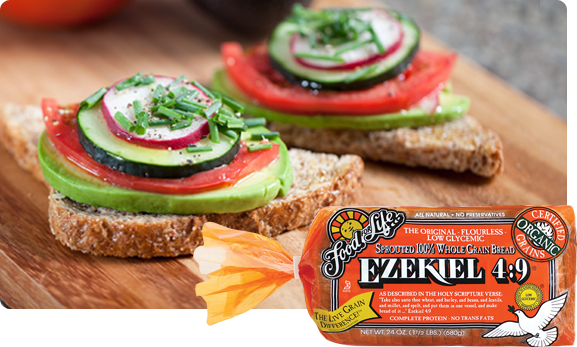 Make Healthy Foods Using These 4 Food For Life Products
What really defines healthy foods? Food For Life defines healthy foods as those that use products made with all natural, organic, and non-GMO ingredients, offering the maximum nutritional value from the ingredients used. Whether you are seeking to lose weight, fight illness, or proactively pursue a nourished lifestyle, Food For Life has a variety of healthy food products you can use in your day to day eating.
Many of Food For Life's customers have shared the benefits they have seen from adding these products into their daily diet, such as losing weight and keeping it off simply by changing to Ezekiel 4:9 bread.  Eating healthy foods helps prevent illness and disease, maintain healthy weight, and promote energy throughout the day. We like to think of healthy eating as preventative health care!
Find a Store near you that has Food for Life's healthy food products.