Kosher KOF-K Certification for All Food For Life Kosher Breads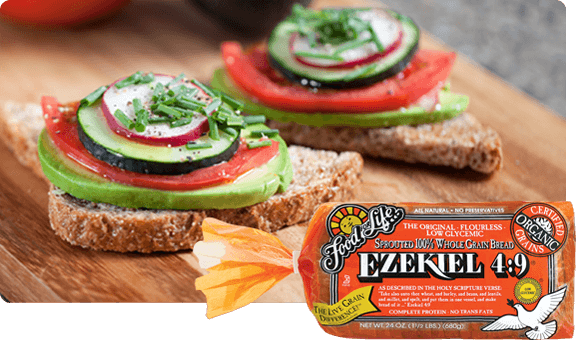 The Food for Life story centers around baking Ezekiel 4:9 and Genesis 1:29 breads for today's healthy consumer looking for the most nutritious and kosher certified breads available. The basic recipes for these breads come from the Old Testament in the Bible. Jewish people were shown, by God, how to make sprouted grain breads for their diet, which provided them more nutrition directly from the grains they used to make sprouted grain bread. These same great sprouted grain breads contribute to a kosher diet today. Because of advances in the food market today and equipment used, compared to Biblical times, it is necessary for food production facilities to obtain kosher certification from a reliable agency before serving consumers kosher foods.
The role of a kosher certification agency is to check all ingredients, provide for the kosher status of any equipment used to process the product, and to set up a system so the integrity of both the ingredients and equipment is maintained. The certification agency will also discover if there are any dairy ingredients used, or if the products are produced on any equipment used for dairy products. They will alert the consumer to prevent unintentional mixing of meat and dairy. Rabbinically ordained supervisors with years of education and experience oversee, and are capable of dealing with, problems and concerns in the production facilities as they come up. An approved ingredient list is issued to the certified company, such as Food for Life. The list details the ingredients that may be used in production of KOF-K certified products. A kosher certificate will be issued for all products certified. Food for Life bread labels with the KOF-K seal must be submitted to KOF-K offices for approval prior to use. Food for Life facilities are regularly monitored by a KOF-K trained Kashrus representative assigned to the company.
In addition to being kosher, all Food for Life products are GMO free. There are no refined sugars, preservatives, or anything artificial used in Food for Life products. One thing you can feel reassured about is that only certified organic grains are used in Food for Life products, ensuring you get the best quality of ingredients possible. Find A Store near you that carries Food for Life products and get started eating healthier kosher certified breads today.