Simple Ways to Make Healthy Eating Part of Everyday Life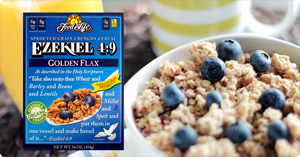 In America, there continues to be a push toward eating healthy. New types of restaurants, even in the fast food arena, are serving much healthier food than just a few years ago. It isn't hard to find quick serve restaurants in every major city in America that have grain fed, all natural, organic, no GMO, fresh meals on the menu. This is great, as it helps make our choices easier when looking for fast healthy meals. You really do have choices, and can choose to eat healthier at one of several restaurants opening up just about everywhere. Salad places, restaurants offering organic meats, vegetables, brown rice, and more. Healthy eating isn't as difficult as it was just 10 years ago.
Another area we can look to is at the grocery store. With a growing number of healthy-centered grocery stores being built, it is getting easier to find great ingredients to make healthy eating easier and more convenient. Even larger grocery store chains are beginning to have organic sections within stores, giving customers a wider range of healthy options.
Food for Life is one of the brands of products you will find in the organic/health section of your favorite grocery store. Food for Life offers a great line of healthy products that provides excellent nutrition and value to help you eat healthy whether for breakfast, at the office for lunch, or during dinner time. Food for Life offers breads, tortillas, buns, cereals, waffles, English muffins, and pastas. One thing that makes Food for Life different from others is how they make their products. They use sprouted grains. When grains are sprouted, they release hidden nutrients. In addition, they also provide a complete vegetable-based protein.
Food for Life products are pure, and never contain any artificial ingredients of any kind: no refined sugars, no shortening, no GMO's, no preservatives, nothing that would be considered unhealthy. Instead, only the finest organic ingredients are used for all Food for Life products.
Learn more about Food for Life products and the unique nutritional differences you get with all of their products.
Find a Store that offers Food for Life products near you and start enjoying the benefits of sprouted grain.
Shop Online and have your favorite Food for Life products delivered to your home.