Great Gluten Free Foods Made with Brown Rice
There are many great foods that are made with brown rice and are also gluten free. In other words, you are not limited to eating just brown rice. Of course brown rice is great, but it is refreshing to know that there are other foods made with brown rice that you can use in a myriad of recipes. Some great brown rice foods that are gluten free include English muffins, breads, and tortillas. Learn more about each of these great tasting products and find out where to buy them: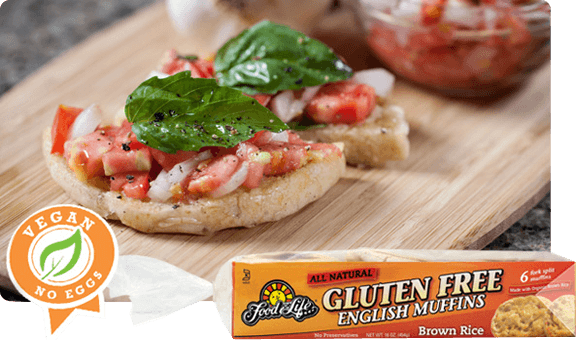 Why Brown Rice?
Brown rice compared to white rice? What are the real nutritional differences and why is brown considered more nutritious and healthier for you? White rice has had the bran removed, so you are missing a vital part of the grain. Brown rice retains the nutrient containing bran that is missing from white rice. Brown rice is also the easiest grain to make gluten free breads, which makes it a natural choice for Food for Life breads. Another benefit of brown rice is that it retains more protein than white rice, which also provides your body with more nutrition.
Other Nutritious Gluten Free Breads
Food for Life has been developing a new line of gluten free breads made from other grains besides brown rice. The new breads are made from sprouted grains such as quinoa, millet, and chia. These new breads are gluten free, vegan, and have the incredibly nutritious ingredients like sprouted quinoa, sprouted millet and hydrated chia seeds.
Food for Life Commitment to Providing High Quality Foods
Food for life creates products that are nutritious and made with organic ingredients. Food for Life products DON'T contain any chemicals, preservatives, or artificial ingredients. No GMO's (genetically modified organisms) are ever used in Food for Life products. The slow baking process used at Food for Life ensures vitamins and minerals are preserved in the products.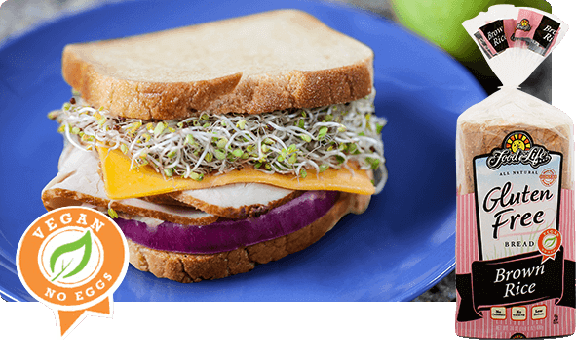 The gluten free products are made without any casein, egg, or dairy products. The gluten free breads, English muffins and tortillas from Food for Life help people feel better while giving gluten intolerant individuals the health benefits they need for a healthy life.
Food for Life brown rice gluten free breads, English muffins, and tortillas provide the benefits of gluten free and the nutrition of brown rice, and they taste great! Try the brown rice gluten free products from Food for Life today and be sure to check out the new sprouted quinoa bread, sprouted millet bread, and hydrated chia seed breads.