Finally...the Best Tasting Gluten-Free Bread
When someone says they are going on a gluten-free diet it is usually seen as a bold statement. This is because foods in this category do not have the highest reputation for tasting good. For those who are not restricted to a gluten-free diet, this may not seem like a big deal. However, for those who are, it is a huge obstacle. It can feel isolating when you can't find bread you enjoy eating; especially when everyone around you is eating their favorite waffles, toast, or BLT sandwiches. Understanding these needs, Food For Life created the best tasting gluten-free bread to eat stand-alone or with your favorite easy healthy recipes. Because let's face it, a savory meal that meets your dietary requirements can completely change your day for the better.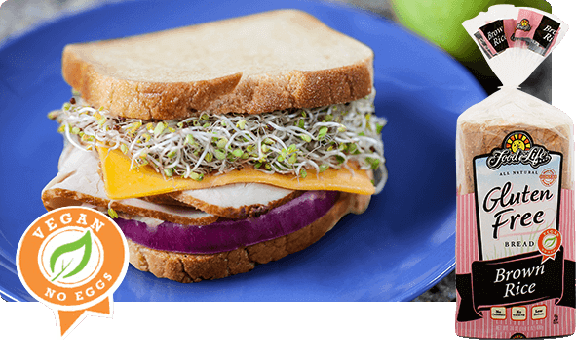 Brown Rice Bread. Also using organic tapioca flour, this unique brown rice bread is uniquely crafted for individuals with specific dietary needs. It is gluten-free, dairy-free, and yeast-free, making it the only bread people with these allergies can eat. And it tastes delicious served as is or toasted!
The bottom line is gluten-free does not have to mean flavor-free. Food For Life developed the best gluten-free bread to bring an enjoyable meal to those with this lifestyle. So get out there and enjoy your favorite sandwich, French toast, or breaded mac and cheese.
Try Food For Life gluten-free products by Locating a Store near you.